In Mint's monthly news for September 2019 you'll read mainly two very interesting news:
Those lovely slowpokes around Clem Levebfre will hopefully anytime soon release LMDE 4. Yay, it's about time I say, and could hopefully be a Debian10 for real people. You know, the nifty housewife's darling, Cinnamon desktop on top of a supposedly complicated Debian … just sounds lovely. If they could be so nice and reintroduce the Mate desktop to their Debian spin as well, that would make it even better.
Says Clem:
The codename for LMDE 4 is Debbie. It's cute and it suits the Debian base quite well. There is no ETA for it yet. 
This could again become Orca's goto Debian distro. Hurry up you fukn dillydallies.
But what they have got is a first pre-production sample of the latest MintBox 3. Look:
It's still small and nifty but looks like a serious piece of gear, no? And won't that be perfect anyway, your favourite Linux distro preinstalled on a lovely piece of machinery? The best computer operating system prepackaged like an Apple computer? Just plug in, switch on and instantaniously become awesome!
Clem again:
We received the very first MintBox 3. It looks amazing and its speed is fantastic. We're troubleshooting an issue around the CPU and working with Compulab to address it.
So no technical data yet but a CPU that needs troubleshooting doesn't sound too promising. Are Compulab putting some silly Atom chips in or what? Sheeesh.
Why can't they just use some Intel i3, i5 and i7 chips and Bob's your uncle. Or even better, some highly en vogue AMD processors? Then I would feel tempted to cave in and buy my first ever dedicated Linux machine. As it looks now I'll stick with my self-built main machine and my second hand Lenovo minis, as they serve their purpose very nicely.
Oh, and we get a new set of Mint logos to play with: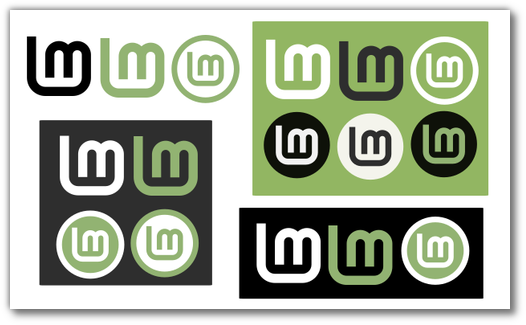 They forego the mint leaf and it's just the letters now. Me likey. 😉