TrYC Shields races are on hold until the Linden techs find a fix to TP/sim crosses issues.
But meanwhile sailing keeps going, especially in RL where there is no issue involving sim crosses, but other issues keep going.
Last sunday was the last day of the World Cup in Genoa. I watch only the Finn medal race, where the Spanish Alex Muscat and the Brazilian Jorge Zariff had only 2 points setting them appart. This means that the one who finish first would be the winner. I was really expecting an exciting race but not as this.
At first, the Brit Skulczuk cut the course of Zarif, who had to avoid a collision, being penalised with a 360° turn.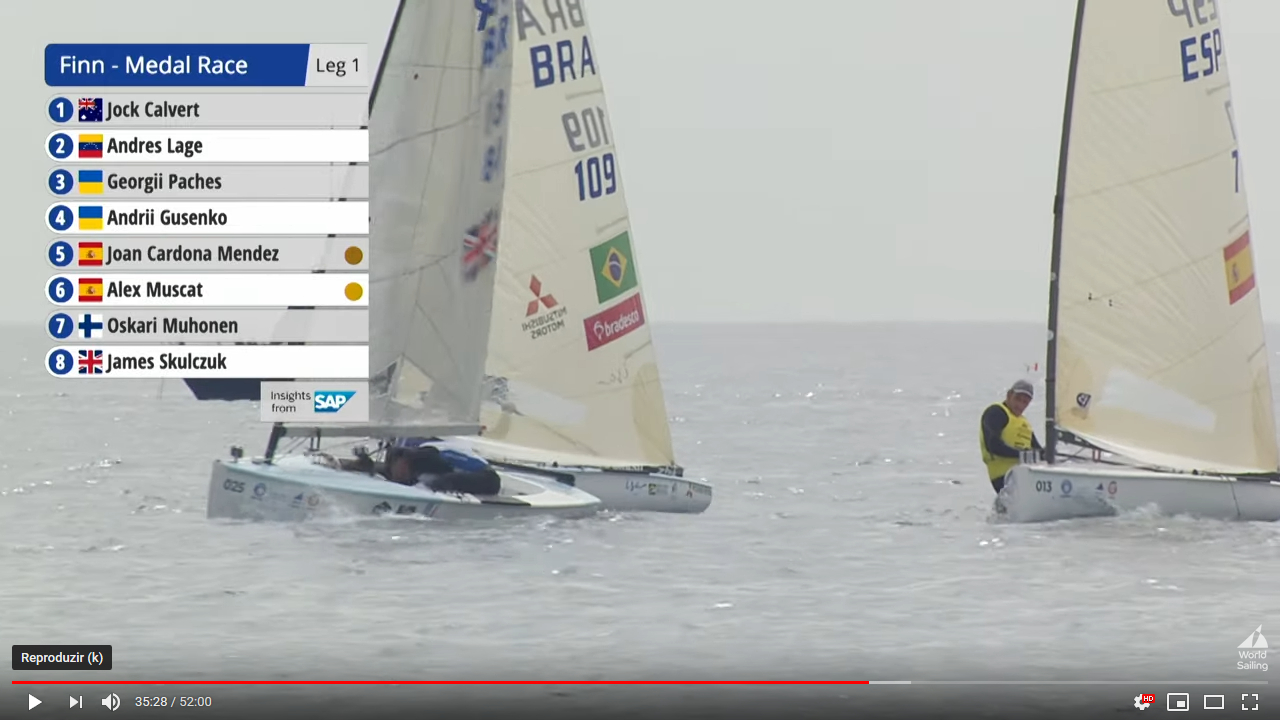 (see that both, Zariff and Muscat were almost side by side)
In the sequence, approaching the buoy, Zariff went backwards, ging to the back of the fleet, to avoid any problem, while…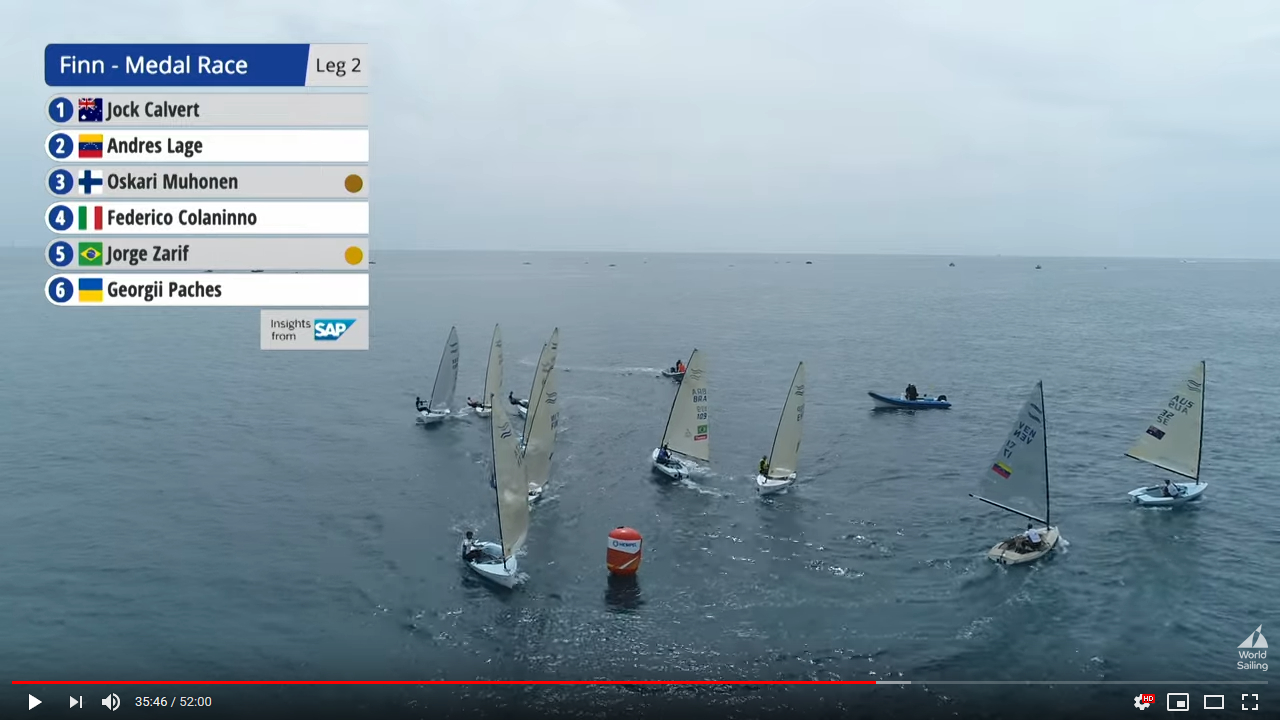 Muscat tried to squeeze in mid fleet, forcing two boats to avoid him. This cost him a 720° penalty,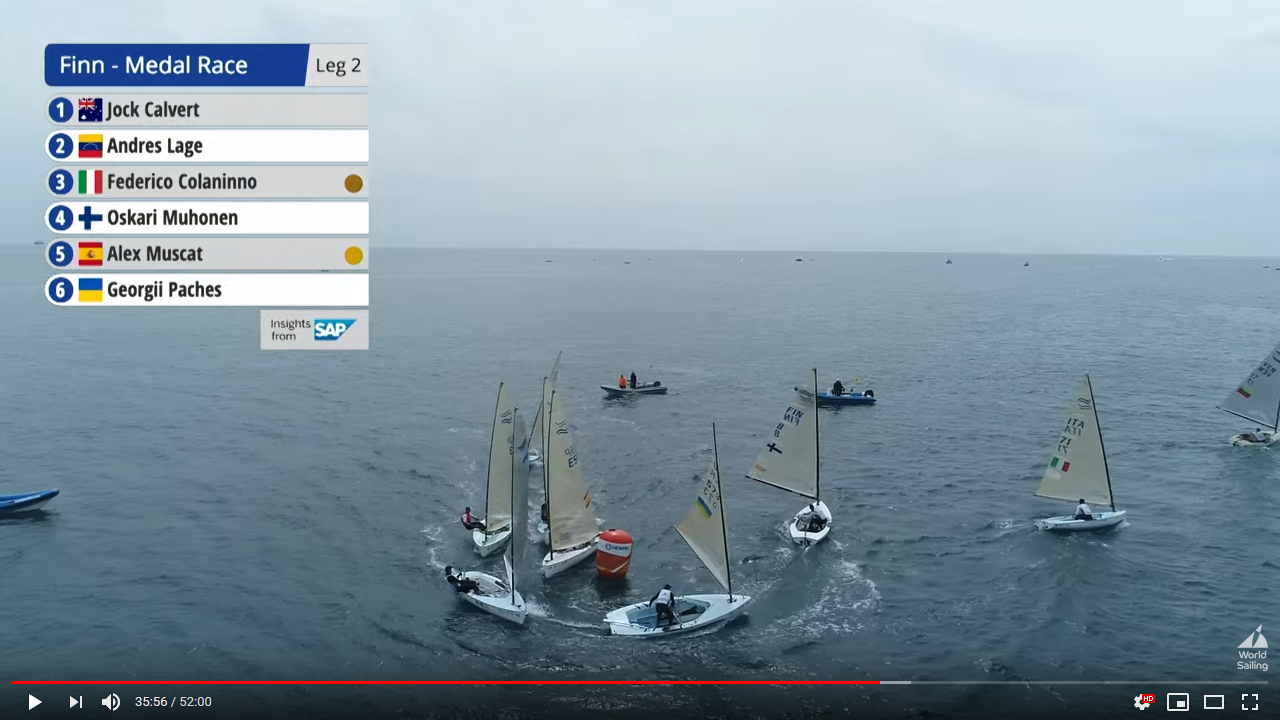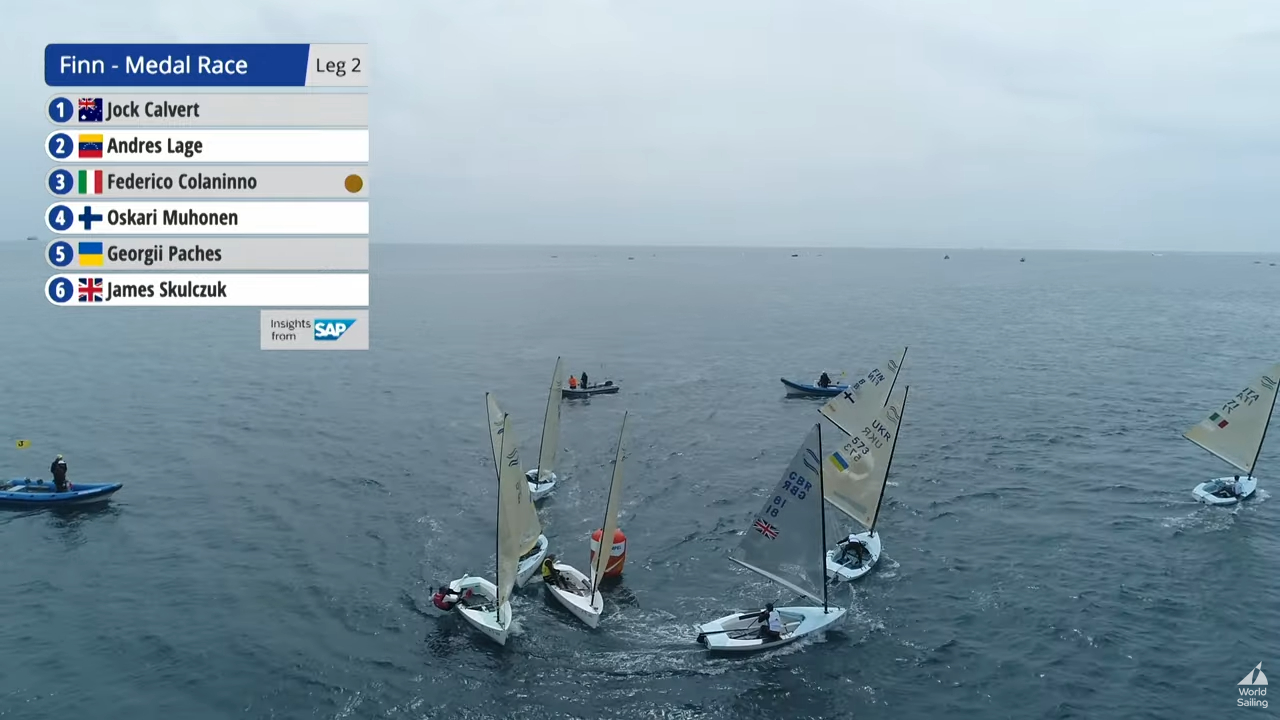 From then on, Zariff maintained an eye on his adversary and received the gold medal 😀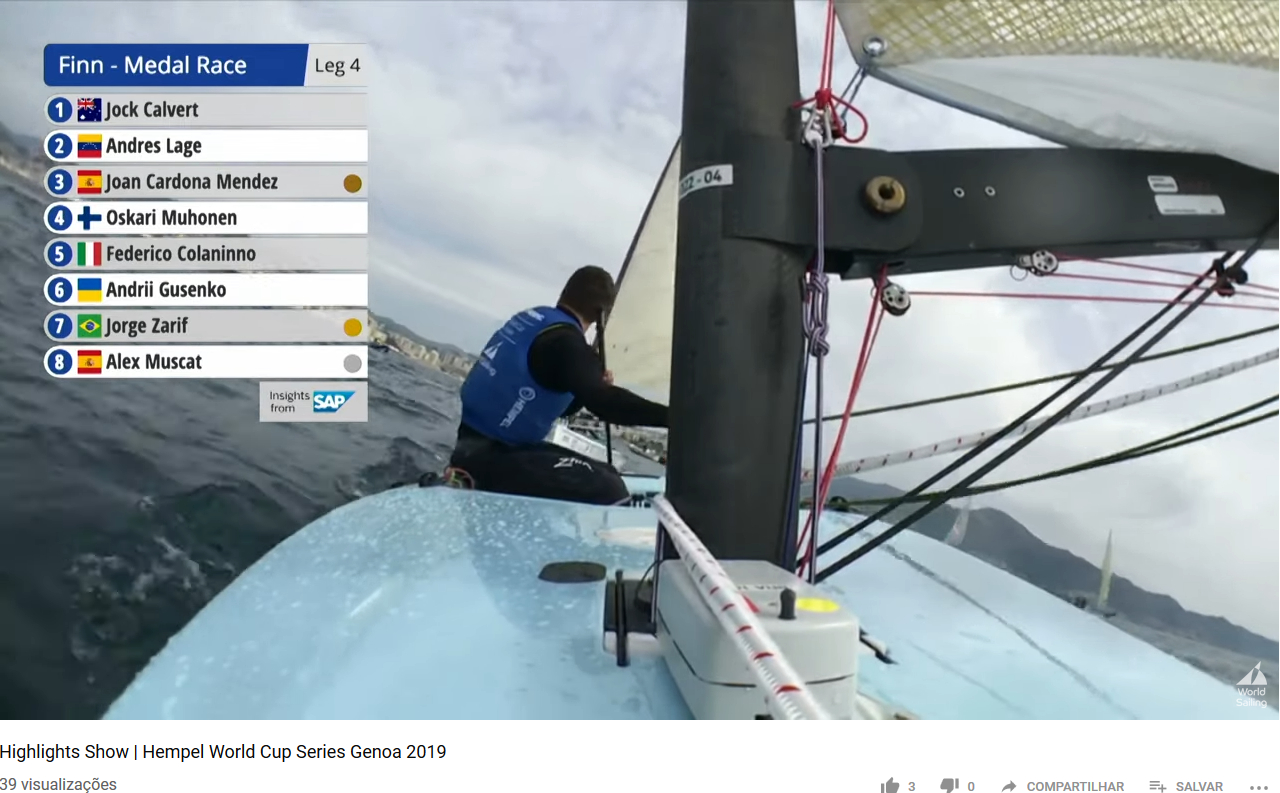 For the Bronze medal, Mendez recieved it. Muhonen and Colaninno were able to temporarily be in 3rd place but couldn't maintain it.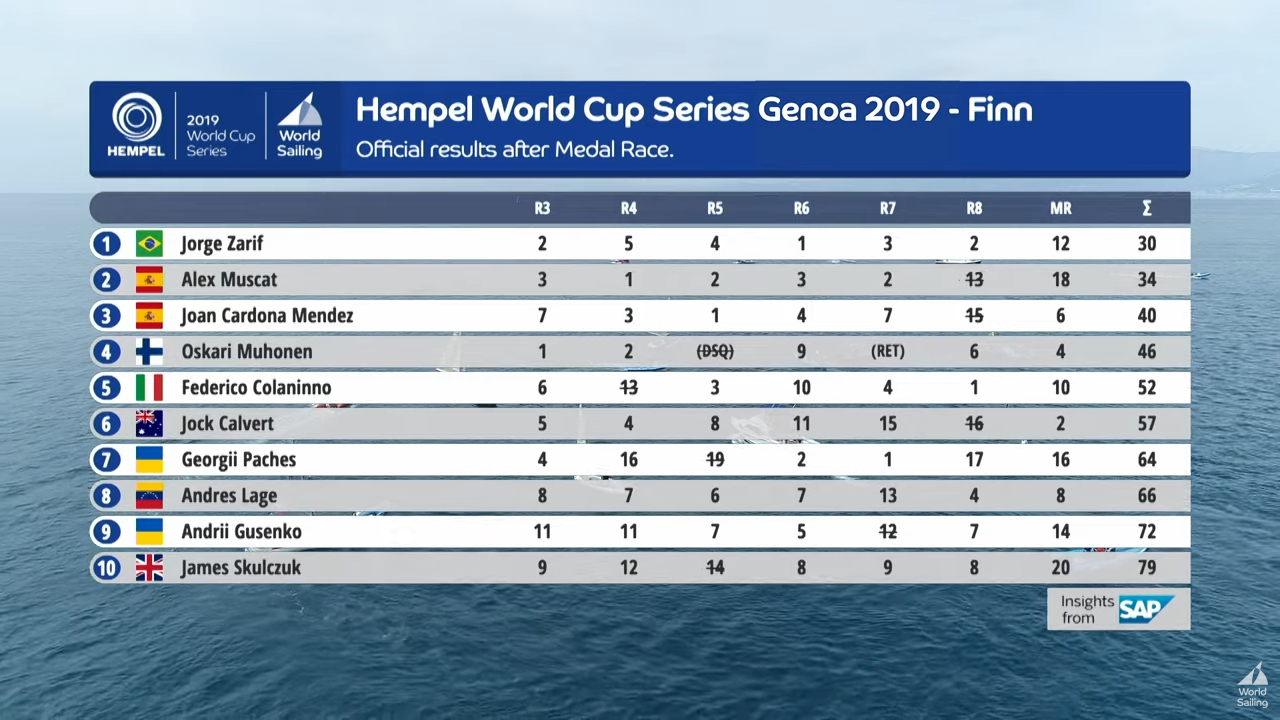 And the Aussie Calvert made a superb race, leading it almost from the start to the end.
Highlights of the medal races are here: