Another boat dismatesd, was Teply's turn (Czech Republic) in first race of the day and didn't return. Percy (UK) had tech problems and didn't appeared in second day. Also the russian Shayduko/Kushnir (UKR) had tech problems in first day but came in second, although with a poor presentation, but kudos to them for not giving up even if chances of qualifying were low.
Jorge Zarif had to pay a 360degs penalty just before mark#1, rounding it in last place; in an astonishing recover finished the regatta in 4th place! Not satisfied, won next one. And my Hero Lars, in an inconsistent appearance, was last in 1st, 9th in 2nd and 1st in last regatta, being the only one who won two regattas so far. BTW, 7th regatta of series had a podium totally green/yellow: 1st Lars Grael, 2nd Jorge Zarif and 3rd Robert Scheidt.
First 10 in ranking so far: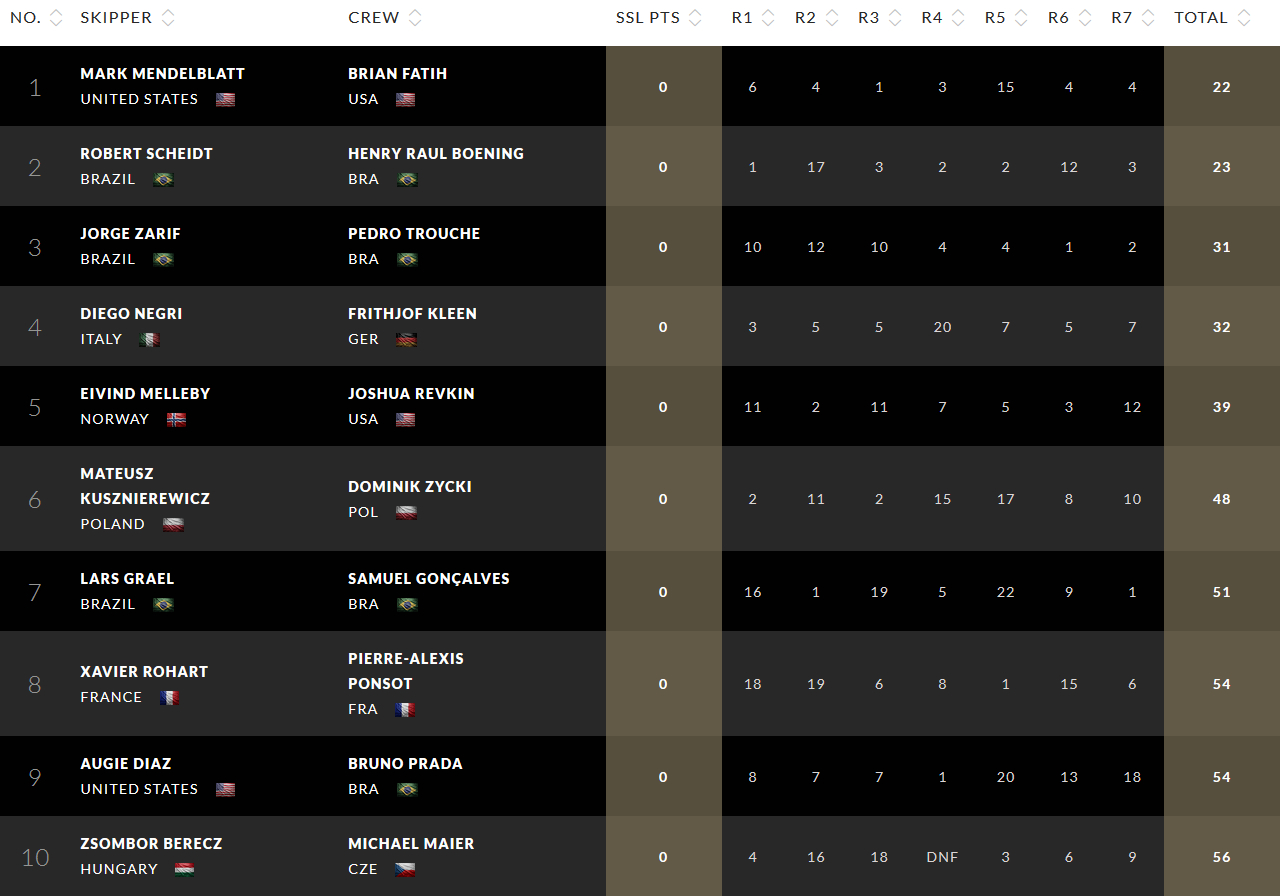 Today last 4 regattas of the series. First one will jump right to the final regatta; 2nd place will jump to 1/2 final; from 3rd to 10th will race 1/4 final. From the 7 boats in 1/4 final, 4 will pass to 1/2 final, joining the 2nd place in qualifying. In 1/2 final, three will pass to final regatta, with 1st in qualifying.
Replay of day 3:
For those who want to follow live (in less than 2 hours):
Some shots: