I am atheist but of all gods and religions aroun, Candomble and Yemanjas really caught my imagination.
Yemanja, one of the orixas, is the water deity, mother of fish and humanity. Protector of the pregnant women and sailormen.
Today is her day, when parties are carried throughout Brazil in her honour, when gifts are given: flowers (white flowers preferred) and parfums.
Some pics of todays party: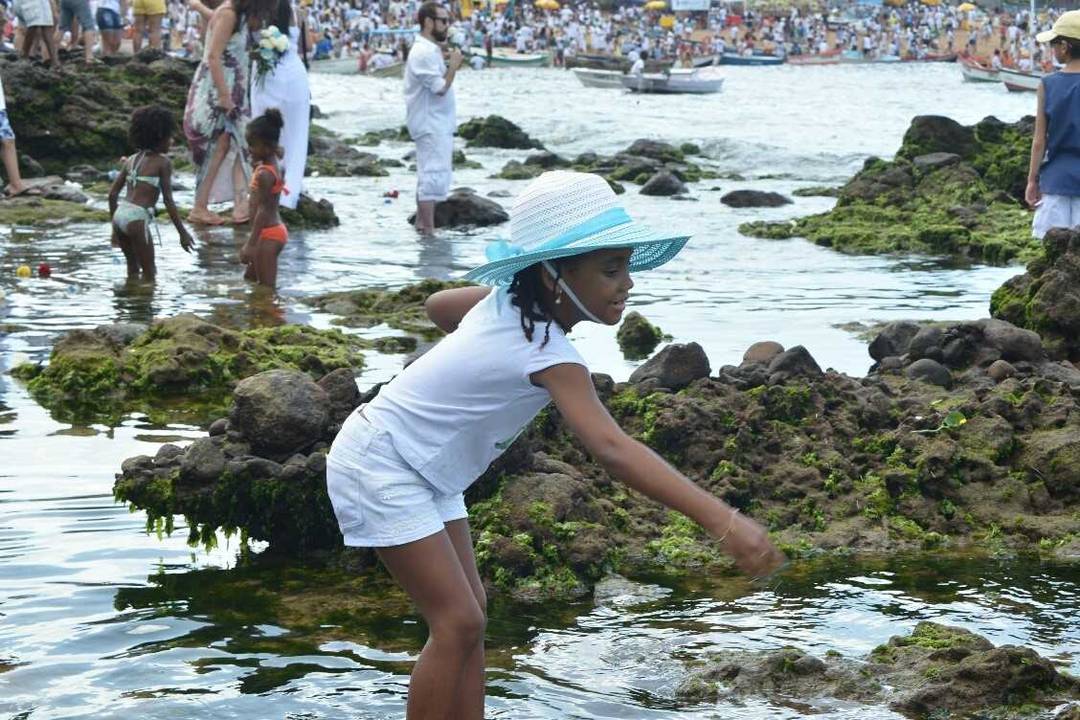 A young girl throwing her offer to the queen of the sea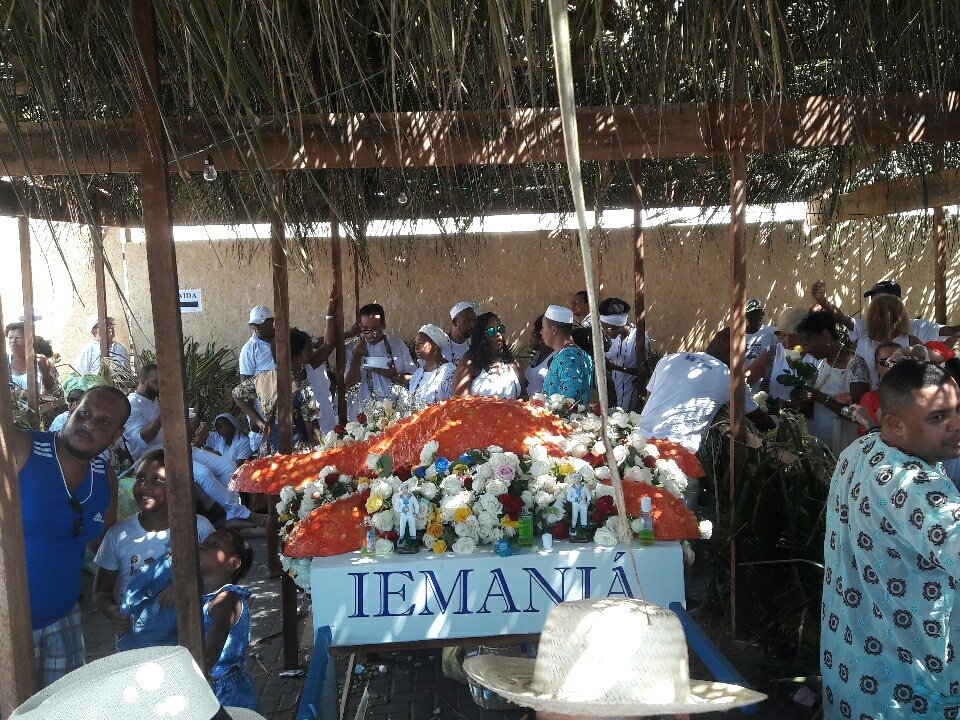 Another offer, a starfish decorated with flowers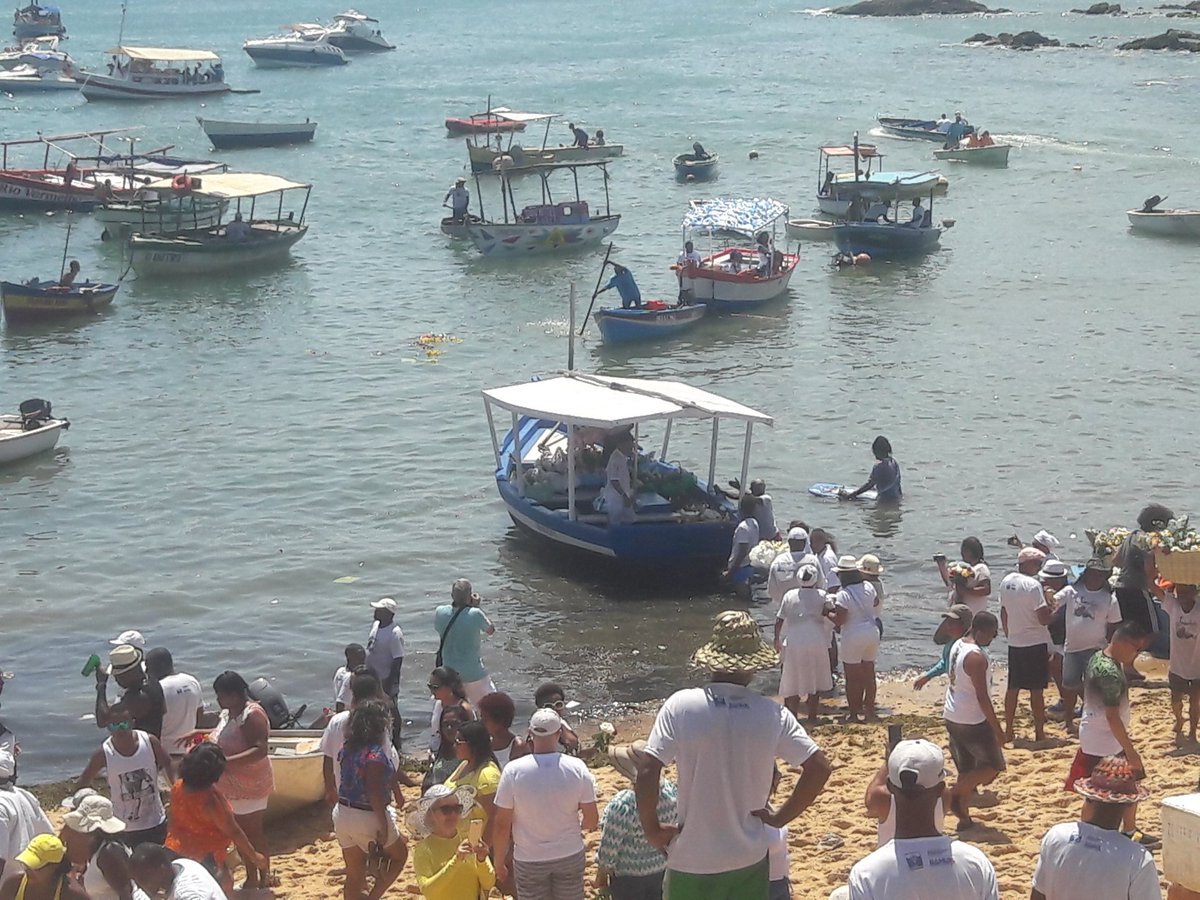 Some prefer to use boats to give their offers, fisher boats are used for this
And a little 2010 show in honour of our mother: