Hey y'alls, just a quick heads up in some points.
Haven't posted anything yesterday. Could collect Oubaas from the workshop so I can drive him around for shopping groceries and running errands on the weekend. On Monday of course I have to bring him in again. See, there is sooo much to do with that old thing, and because of his age, Oubaas is a problematic patient. You can't just pull broken parts out and replace them with new stuff, no. Many parts need to be fabricated or sourced from scrap yards, and lots of stuff needs to be done with experimenting. All that takes a lot of time, and when at the same time my mechanic's workshop is booming with business, it takes even longer. Like last week: Van was in the workshop with a long to-do list and when I got him back yesterday only one item was crossed off the list. 😮
So I went on a kinda big haul yesterday, but need to really stock up on Sunday so we can survive at least one full week without a vehicle.
Jeez, sometimes I wish I hadn't sold the bikes. 😦
In response to Maiti … and just to prove my point:
And just to show you my typical for-now weekly update, that goes so smoothly and without any hickups and even lets me use my PC during the process (typing this blog while I update), here's a photo to prove it:
See the time? yeah, 14:00. It's now 14:18, the update has finished and … friggin wonder! … MiniMax is still up and running and doing its blogging duty nicely.
Ok, I gotta admit, I didn't post this just to triumph over Maiti but mainly to show our old and fugly Oubaas on the beach promenade. Welcome to the mostest free-est country on the fukn planet. What a life. 🙂
And very sorry for not posting anything today neither. Will go out to the parking lot soon and start taking measurements of the internal cabin size, so we can start designing the generous living quarters inside Oubaas. It's not going to be a real live-in motorhome or something but just an overnighter. So no galley, fridge or heater. Just a foldable bunk that turns into a sofa for passengers, a desk for making sandwiches and putting the laptops on, and lots of storage space.
For the upholstery I was thinking of something from back in my childhood: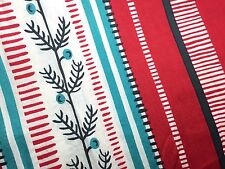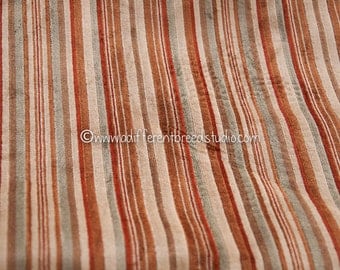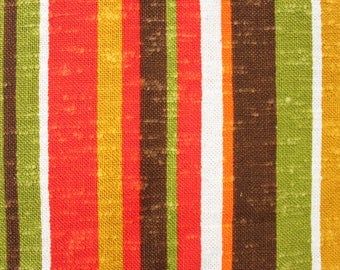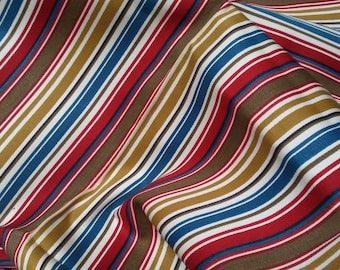 … or anything like that. You know, 60s, 70s beach chair design. Like Welcome to Orca's Ice Cream Parlor. Catch my drift?
But first there's so much to be done to get that old man at least roadworthy and in a reliable condition so it won't die on us every 10 minutes. In lack of proper door locks and window cranks for such an old vehicle the mechanic plans to put in central locking by remote control and motorized windows. I like that plan very much. 🙂 Oh, but then, much more serious and much much more expensive, Oubaas needs a really thorough derusting and rust protection, lots of panel beating and a good quality respray. Me's thinking créme white roof and Azure Blue and Capri Blue for the lower parts of the body. Something  nice, beachy and summery.
What do you think?