Fischer's Island YC and Nantucket YC promoted a great regatta for Sail for Life yesterday (July 28th). Two races, one with Shields and another with a special edition of Quest IACC. As there were many inscripts, the starts were staged, group B starting 10 minutes after group A, and then 10 minutes were removed from times of group B.
Organized and directed by a great team: Gemma, Joy, Justin, August, Vickie (sorry if I forgot some names).

Pre-race meeting in NYC
First race, with Shields, started in NYC, finishing in FIYC

Group B waiting for our turn

Start of group A
In second race we made the oposite, from FIYC to NYC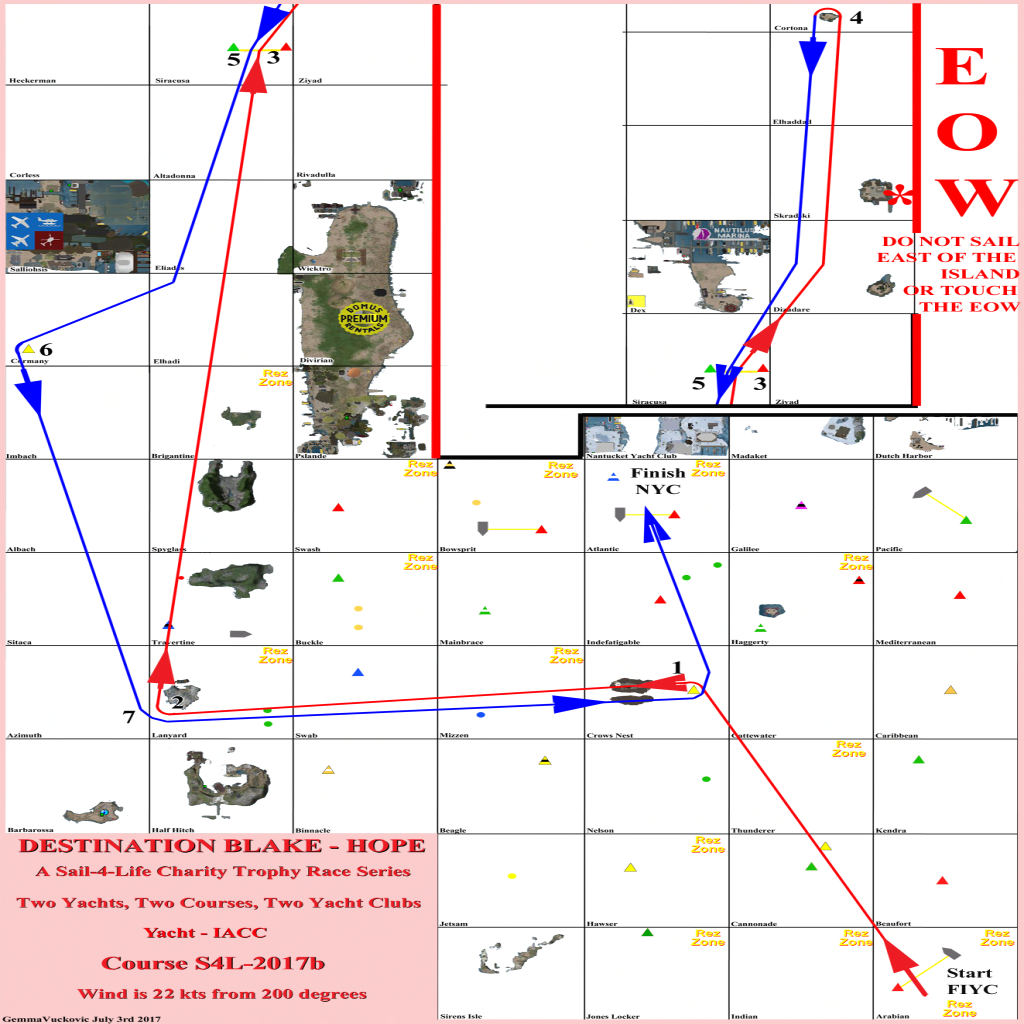 Overall view of participants waiting for 2nd race, Group A in Blake Sea-Indian, and behind, Group B in Blake Sea-Jones Locker

Start of Group A
Unfortunately, we don't have the results yet. It seems that the lines messed up results in 1st race and they collected each time manually. But I can say that my position is mediocre in both races, a combination of great opponents and mistakes on my side ;-). Anyway was a succesfull event, congrats to all involved.
(More pics:https://flic.kr/s/aHsm1vmkPB)