May all my American readers have much fun and joy today when you remember your great victory over the British troops and how you kicked them out of your fantabulous country … for good. Don't anybody ever say terrorism won't change anything, LOL. 🙂
But one word of warning if I may: Don't drink and drive!!!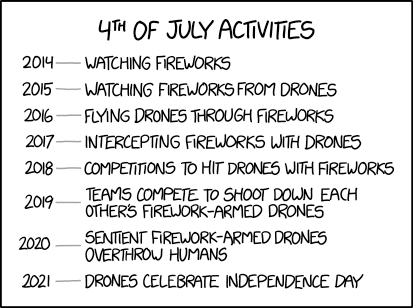 It might not only become expensive moneywise when you gotta pay the fine, it may even cost your life when  you crash your vehicle in a ditch. 😮 We don't wanna have that, do we? I expect to see you all again on this blog tomorrow, with freshly installed Mint Linux 18.2, ready to rock. Not in a coma!